Description
What is Acunote?
Acunote is an agile project management tool and Scrum software. Companies from 1 to 100,000 people use it to manage software development, IT project management, and as an online project management software for the whole company.
What is Stack?
Important details, to-do lists and discussions are always at hand. Assign responsibility, set due dates, add tags, set priorities and attach files to your tasks.
What is Trajectory?
We wanted a tool that was good for writing user stories, bugs, and to-dos but also as good for managing the discussions happening around them. Trajectory helps you stay focused on what matters. Ideas are where you discuss the goals for your project. Based on that discussion, you create stories for the implementation. Trajectory makes it easy to see all the stories for an Idea and track progress toward your goal.
Pros
Why do developers choose Acunote?
Why do developers choose Stack?
Why do developers choose Trajectory?
Why do you like Trajectory?
Pricing
How much does Acunote cost?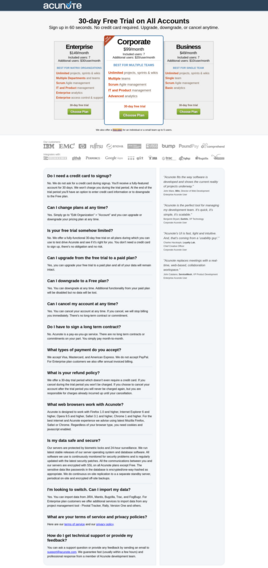 How much does Stack cost?
How much does Trajectory cost?

Companies
What companies use Acunote?
2 companies on StackShare use Acunote
What companies use Stack?
2 companies on StackShare use Stack
What companies use Trajectory?
0 companies on StackShare use Trajectory
Integrations
What tools integrate with Acunote?
3 tools on StackShare integrate with Acunote
No integrations listed yet
No integrations listed yet