Description
What is Highcharts?
Highcharts currently supports line, spline, area, areaspline, column, bar, pie, scatter, angular gauges, arearange, areasplinerange, columnrange, bubble, box plot, error bars, funnel, waterfall and polar chart types.
What is amCharts?
amCharts is an advanced charting library that will suit any data visualization need. Our charting solution include Column, Bar, Line, Area, Step, Step without risers, Smoothed line, Candlestick, OHLC, Pie/Donut, Radar/ Polar, XY/Scatter/Bubble, Bullet, Funnel/Pyramid charts as well as Gauges.
What is Charted?
Charted is a tool for automatically visualizing data, created by the Product Science team at Medium. Provide the link to a data file and Charted returns a beautiful, interactive, and shareable chart of the data.
Pricing
How much does Highcharts cost?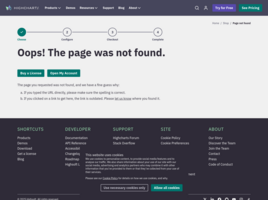 How much does amCharts cost?
How much does Charted cost?