Description
What is Highcharts?
Highcharts currently supports line, spline, area, areaspline, column, bar, pie, scatter, angular gauges, arearange, areasplinerange, columnrange, bubble, box plot, error bars, funnel, waterfall and polar chart types.
What is Charted?
Charted is a tool for automatically visualizing data, created by the Product Science team at Medium. Provide the link to a data file and Charted returns a beautiful, interactive, and shareable chart of the data.
What is AnyChart?
AnyChart is a flexible JavaScript (HTML5) based solution that allows you to create interactive and great looking charts. It is a cross-browser and cross-platform charting solution intended for everybody who deals with creation of dashboard, reporting, analytics, statistical, financial or any other data visualization solutions.
Pricing
How much does Highcharts cost?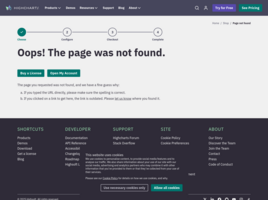 How much does Charted cost?
How much does AnyChart cost?