Description
What is Avocode?
Avocode is a cross-platform app that helps designers and developers collaborate and easily handoff designs. Avocode comes with 14 days free trial.
What is Proto.io?
Proto.io supports all the major mobile gestures and touch events like tap, tap-hold, swipe, pinch, and zoom. Interaction designers are not limited to a single 'link' transition anymore. Instead they can apply animated screen transitions like slide, fade, pop, flip, flow, and turn.
What is Typostrap?
Typostrap is a rapid prototyping tool for planning and building a working concept of your website or application. Typostrap is built on top of a modern, UX-focused Content Management System, TYPO3 Neos and the most advanced responsive front-end framework, Zurb Foundation. Having TYPO3 Neos on board gives you power and flexibility of a Content Management System and makes your prototypes fully interactive, with real behaviour, real content and working interactions. Zurb Foundation brings a responsive grid and all necessary components to build your product quickly and easily. It is the black belt in prototyping.
Cons
What are the cons of using Avocode?
No Cons submitted yet for Avocode
What are the cons of using Proto.io?
No Cons submitted yet for Proto.io
What are the cons of using Typostrap?
No Cons submitted yet for Typostrap
Pricing
How much does Avocode cost?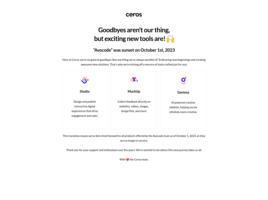 How much does Proto.io cost?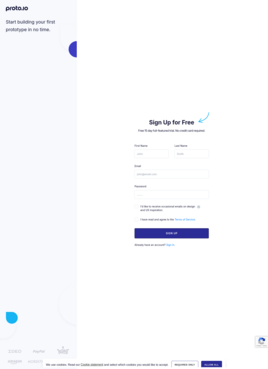 How much does Typostrap cost?
Companies
What companies use Avocode?
9 companies on StackShare use Avocode
What companies use Proto.io?
7 companies on StackShare use Proto.io
What companies use Typostrap?
0 companies on StackShare use Typostrap
Integrations
What tools integrate with Avocode?
4 tools on StackShare integrate with Avocode
No integrations listed yet
No integrations listed yet