What is Highcharts?
Highcharts currently supports line, spline, area, areaspline, column, bar, pie, scatter, angular gauges, arearange, areasplinerange, columnrange, bubble, box plot, error bars, funnel, waterfall and polar chart types.
What is amCharts?
amCharts is an advanced charting library that will suit any data visualization need. Our charting solution include Column, Bar, Line, Area, Step, Step without risers, Smoothed line, Candlestick, OHLC, Pie/Donut, Radar/ Polar, XY/Scatter/Bubble, Bullet, Funnel/Pyramid charts as well as Gauges.
What is Dashboards by Keen IO?
Building an analytics dashboard? Don't start from scratch. Grab one of our Bootstrap-based templates and admire your data in minutes.
How much does Highcharts cost?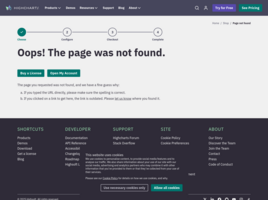 How much does Dashboards by Keen IO cost?
How much does amCharts cost?