Description
What is Amplitude?
Amplitude provides scalable mobile analytics that helps companies leverage data to create explosive user growth. Anyone in the company can use Amplitude to pinpoint the most valuable behavioral patterns within hours.
What is Flurry?
More companies trust Flurry Analytics to understand how consumers interact with their mobile applications than all other app analytics providers combined. Over 80,000 companies use Flurry Analytics in more than 230,000 applications to measure audience reach, engagement, retention, conversions, revenue and more.
What is Countly?
Countly is the only open source mobile analytics tools with a wide set of features, including real-time update, multi-platform support, scalable infrastructure and a non-prohibitive license.
Cons
What are the cons of using Amplitude?
What are the cons of using Flurry?
No Cons submitted yet for Flurry
What are the cons of using Countly?
Pricing
How much does Amplitude cost?

How much does Flurry cost?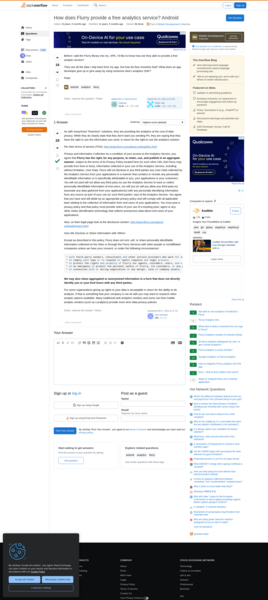 How much does Countly cost?

Companies
What companies use Amplitude?
80 companies on StackShare use Amplitude
What companies use Flurry?
25 companies on StackShare use Flurry
What companies use Countly?
0 companies on StackShare use Countly
Integrations
What tools integrate with Amplitude?
12 tools on StackShare integrate with Amplitude
What tools integrate with Flurry?
3 tools on StackShare integrate with Flurry
No integrations listed yet